MEN'S CLUB CLINIC - YOUR TIME IS NOW!
L.RAPHAEL's Men Club Clinic is a unique concept of customized beauty treatments - the most advanced and high-quality beauty treatment packages in the world. L.RAPHAEL Geneve is a pioneer in anti-aging skincare, facials, hair treatments, hair styling, laser hair removal, anti-acne, massage and slimming. With state-of-the-art equipment, the clinic offers L.RAPHAEL's advanced-technology oxygen treatments such as Oxy Peel and Oxy Scalp, as well as 4D Meso, photo-light therapy, microdermabrasion, cosmetic injections, fillers, EMS sculpting and more.
We occupy the fifth and the sixth floors of L.RAPHAEL's Science of Beauty & Wellbeing flagship location in Geneva with a private entrance and its own elevator. 2 floors are entirely dedicated for men, with personal elevator and exclusive entrance at the address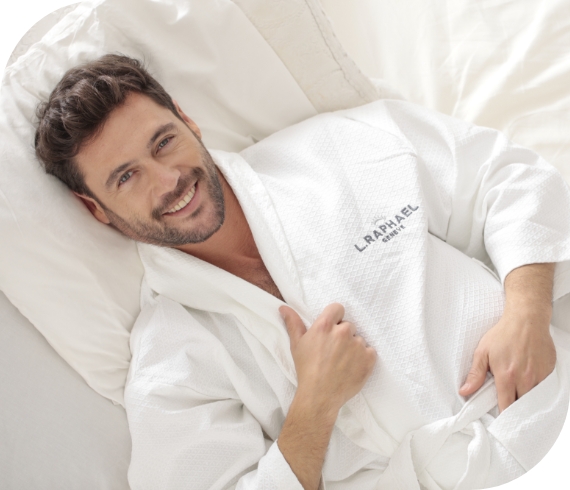 L.RAPHAEL - A WORLDWIDE PIONEER IN BEAUTY
Based in Switzerland, L.RAPHAEL is a five-star Beauty & Wellbeing Clinic and luxury skincare brand. For over 25 years, L.RAPHAEL has revolutionized the skincare and beauty industry with extensive research, advanced technology and its Seven Foundations of Beauty, a pioneering holistic lifestyle approach that has become a core philosophy in the wellness industry. L.RAPHAEL uniquely designs its treatments and skincare lines to reinvigorate the senses, restore peace of mind and deliver long-lasting benefits that help the brand's loyal following look and feel their personal best.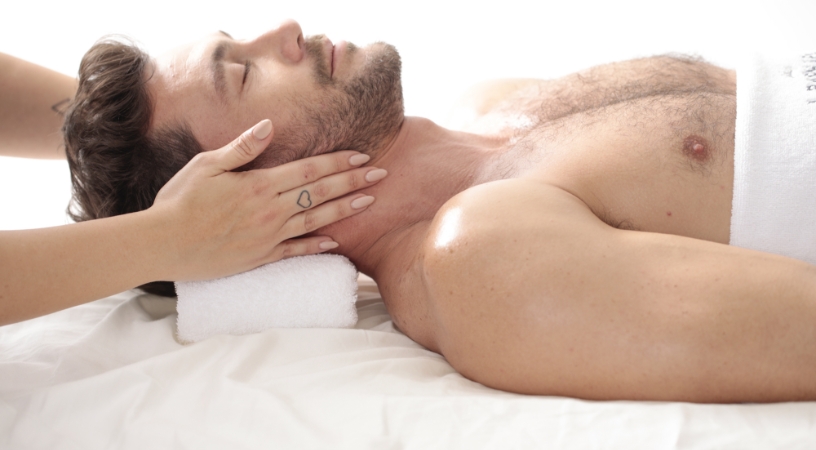 L.RAPHAEL is a Global brand with a worldwide reputation

Our Holistic Belief in the 7 Foundations of Beauty

Over 20k satisfied clients from all over the world

Our Treatments Are Scientifically Approved by Expert Doctors
TYPES OF TREATMENTS/MEMBERSHIPS